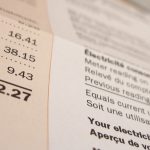 Want to know your capacity charge before signing up for ComEd's Hourly Pricing program? Here's how to calculate it:
Go to this page: https://secure.comed.com/MyAccount/MyService/Pages/UsageDataTool.aspx, choose "View Summary Data Online," and "Add" the your ComEd account number.
Click "View Usage Data" and it'll take you to a results screen showing vital stats.  The "Capacity PLC" at the top is your capacity obligation, calculated just for you.
Multiply the your Capacity PLC by the following:
     Scaling factor: 1.17428
     Forecast pool requirement:1.0905
     Monthly capacity charge: $6.50896
4. The product of those four numbers is your capacity charge.
For more information, check out CUB's Hourly Pricing fact sheet.