For years CUB has been advocating for consumers at the Illinois Commerce Commission (ICC) and at the State Capitol, and now it's taking the fight for clean and affordable energy to the world's largest power grid operator.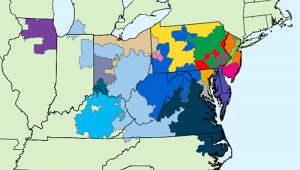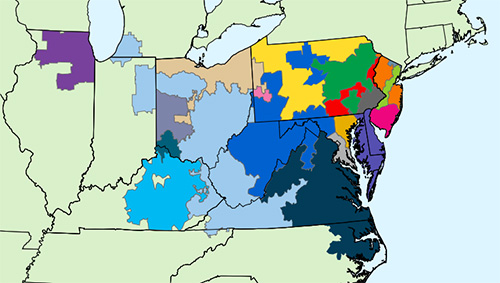 As a regional transmission organization (RTO), PJM Interconnection coordinates the movement of wholesale electricity across Northern Illinois and 12 other states–and it has a major impact on the electricity prices that 65 million customers pay. 
Knowing that regional and national energy issues impact how clean our energy is and how much we pay for it, CUB launched a project called Clear RTO, to advocate for more consumer-friendly policies for all electric customers served by PJM, including northern Illinois. Albert Pollard, a former Virginia legislator, who heads up Clear RTO, says the mission is  "to foster wholesale energy markets that benefit consumers and are fair to the 21st-century energy production, all while maintaining excellent reliability and promoting transparency." 
To that end, at the most recent PJM Stakeholders Meeting, CUB and Clear RTO proposed a change to the operating rules to ensure that at least one of the nine members of the RTO Board of Managers has expertise in clean energy. 
Allocating one board membership seat to clean energy would help PJM better understand clean energy resources (including nuclear, wind, solar, direct generation) and better utilize them in the power grid. This is increasingly important, as renewable projects to be added to the power grid often wait up to 5 years to be connected to the grid. The resources in the interconnection queue are overwhelmingly solar, wind, hybrid and storage power.  
With these grid queues there is a backlog of capacity as grid planners continue to rely on expensive and polluting power sources simply because they're connected. This comes at the expense of consumers who have to pay more per kilowatt for dirty power than clean energy. 
"Good projects are getting stuck behind irrational or infeasible projects [in interconnection queues]," says Nick Cohen, President of Global Energy Generation, a renewable energy developer. 
PJM is aware of the issue too–the 2022 PJM Grid of the Future Report says, "Increasing public demand for cleaner sources of electricity, combined with public policy standards and goals, is driving unprecedented growth in renewable sources." 
With a clean energy expert on PJM's Board, the nation's largest RTO could potentially move more strategically toward renewables and make a more significant impact on carbon emissions. This would help meet the clean energy commitments of both transmission owners and state governments, while also opening the door to lower electricity bills through expanded capacity. 
However, Kolata stressed that the overall goal is ensuring reliability, and "not to provide preferences for any kind of resource." 
At the meeting, PJM stakeholders asked to take more time to consider the proposal. Kolata said the change would also require approval from the Federal Energy Regulatory Commission.