By: Kate Shonk
Sustainable Communities Liason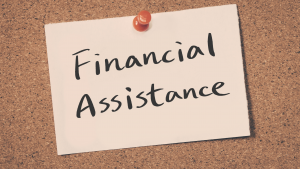 Applications are open for the Low-Income Home Energy Assistance Program (LIHEAP), and demand is exceptionally high this season so it's best if income-eligible households can apply as soon as possible before funds are exhausted. 
In previous years, funding has remained available until the end of the application period, May 31, but this year, community action agencies say they are seeing a spike in demand for assistance. Advocates suspect the increase in demand can be attributed to high energy burdens and successful outreach and education campaigns.
Here are the steps to take if you want to apply for funding:
To start, determine if you meet the income-eligibility guidelines. Your household's gross income (before taxes) must be at or below 200 percent of the federal poverty level in order to qualify. Below is a graph that outlines the income guidelines:
Once you have determined you meet the income requirements, prepare the documents you'll need to apply. According to the

Illinois Department of Commerce & Economic Opportunity

, you'll need:

Proof of your last 30 days of income

A copy of your most recent heat and electric bills

Social Security card or ITIN (

Note:

you can still apply without an SSN or ITIN.)

If you're a renter, a copy of your rental agreement

Proof that the household received TANF, Medicaid, SNAP, or other benefits if applicable

Next, find a local community action agency based on your county of residence. This is where potential applicants will go to start the intake process. Note: Typically, there is an option to submit an online Request for Services form and wait to be contacted over email or phone; however, this option closed on Feb. 28.

Once your community action agency is located, the agency will work with you to complete an application. You can

check the status of your application

after applying, and you should be notified of your approval or denial within 30 days of applying. Payment is then made to the utility company on behalf of the resident.
Again, during these expensive times, we urge eligible consumers to apply for assistance as soon as possible. If you have additional questions, please visit the Illinois Department of Commerce and Economic Opportunity (DCEO) FAQ page or call 1-833- 711-0374.
About the author: Kate Shonk started at CUB in 2022. She serves as the main contact for grassroots outreach events and works to advocate for Illinois consumers. Kate graduated from the University of Michigan in 2020 with degrees in English and Political Science. Her favorite part about working for CUB is combining her passions for community organizing and environmental policy. In her free time, she enjoys crocheting, writing, and staying active around the city.