CUB's outreach staff participates in hundreds of community events throughout the state each year. Check out our calendar to see where we'll be next!
Would you like to have a CUB representative speak to your group or staff a table at your community event? Please complete the event form.
Chicago Humboldt Park Utility Savings Workshop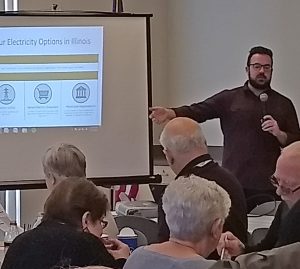 Join us for a special presentation!  The Chicago Public Library has invited us out to talk about:
Free programs designed to save you energy and money.
How to decode your gas and electric bills, spot errors, and avoid scams.
The latest Illinois energy policies and how they will impact your energy choices.
The future of renewable energy in the area.
Click here to register.  Details below.
Related Events