CUB's outreach staff participates in hundreds of community events throughout the state each year. Check out our calendar to see where we'll be next!
Would you like to have a CUB representative speak to your group or staff a table at your community event? Please complete the event form.
Decatur Clean Energy Conversation
How can the clean energy transition improve YOUR community?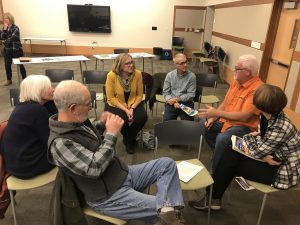 University of Illinois Extension, Elevate Energy, and the Citizens Utility Board are hosting a public meeting at the Decatur Public Library, Madden Auditorium  to discuss home energy efficiency as a way to save money and promote a healthy environment.
You will learn:
How to save money on their utility bills
Ways to prepare their homes for winter
About newly-installed Smart Meters
Energy Efficiency Programs
Attendees are invited to bring their utility bills if they would like a detailed examination.
Snacks and drinks will be available, participants can also enter to win a gift card from Walmart.
Related Events