CUB's outreach staff participates in hundreds of community events throughout the state each year. Check out our calendar to see where we'll be next!
Would you like to have a CUB representative speak to your group or staff a table at your community event? Please complete the event form.
Hoffman Estates' Clean Energy Future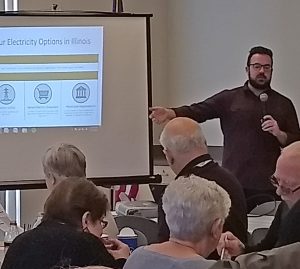 Join the Citizens Utility Board, Faith in Place and the Sierra Club to learn more about how you can get involved in the clean energy economy!
Topics will include solar, electric vehicles and energy efficiency. All are welcome!
Registration: https://www.eventbrite.com/o/18829212268
 Details below.
Related Events