CUB's outreach staff participates in hundreds of community events throughout the state each year. Check out our calendar to see where we'll be next!
Would you like to have a CUB representative speak to your group or staff a table at your community event? Please complete the event form.
Robbins Health Fair
CUB is coming to Robbins!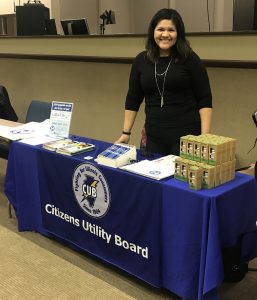 Join us at JenCare's FREE health fair.
At CUB's table, you'll learn all about:
The latest Illinois utility policies and how they will impact your bills;
The best ways to avoid scams and problems with your gas, electric, and telephone bills
Free efficiency programs designed to help you save money.