CUB's outreach staff participates in hundreds of community events throughout the state each year. Check out our calendar to see where we'll be next!
Would you like to have a CUB representative speak to your group or staff a table at your community event? Please complete the event form.
Brookfield – Energy Efficiency and Utility Bill Savings Presentation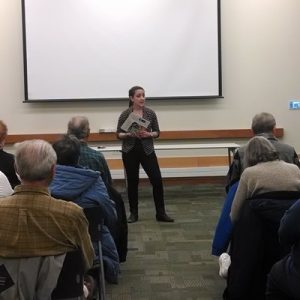 CUB is coming to Brookfield!
Join the Citizens Utility Board (CUB) for a discussion of the latest initiatives to promote renewable energy. Wouldn't it be great to do your part to save the environment, and save money at the same time? Here in Illinois, it's possible–thanks to a number of statewide programs designed to promote renewable energy and help you be more efficient.  A representative from CUB,  Illinois' premiere utility watchdog group, will be here to talk about the latest policy developments, along with real actions you can take right now.
Click here to register for this event: https://bit.ly/2WhQfDr
Event details below.
Related Events