CUB's outreach staff participates in hundreds of community events throughout the state each year. Check out our calendar to see where we'll be next!
Would you like to have a CUB representative speak to your group or staff a table at your community event? Please complete the event form.
Utility Bill Questions & Answers – Havana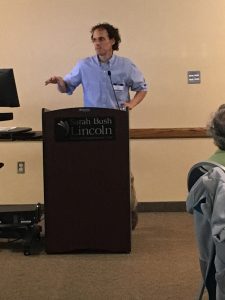 CUB is coming to Rogers Park!
Scott Allen from the Citizens Utility Board will be at the June Visions Support Group meeting. He will discuss ways to save on utility bills, and how to avoid ripoffs, followed by a Q & A session. Members of the public are invited to attend.
Event details below.
Related Events