CUB's outreach staff participates in hundreds of community events throughout the state each year. Check out our calendar to see where we'll be next!
Would you like to have a CUB representative speak to your group or staff a table at your community event? Please complete the event form.
Itasca – Environmental Info-Session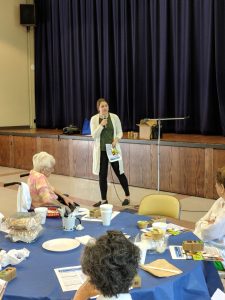 CUB is coming to Itasca!
State Representative Diane Pappas' "Choose your Issue" August Info-Session will be focused on legislative and other active measures each of us can take for continued environmental protection. The presentations and discussion will educate the public on what they can do to better protect their environment today and in the future.
Speakers (more to be announced as invitations are accepted)
School And Community Assistance for Recycling and Composting Education (SCARCE)
Citizens Utility Board
Event details below.