CUB's outreach staff participates in hundreds of community events throughout the state each year. Check out our calendar to see where we'll be next!
Would you like to have a CUB representative speak to your group or staff a table at your community event? Please complete the event form.
East Garfield Park Clean Energy Forum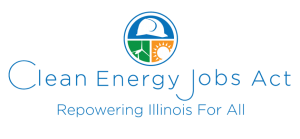 It's up to us to make sure that quality jobs, equity, and economic opportunity are at the heart of the clean energy future. The Clean Energy Jobs Act (CEJA) sets a path for Illinois to be 100% powered by renewable energy, while increasing energy efficiency and ensuring access to good jobs in a growing market. We want to have a real conversation about what that clean energy economy looks like, and how we can all share in the benefits. Join the Citizens Utility Board (CUB) to talk about CEJA, as well as the clean energy programs that you can take advantage of today.
This event is free and open to the public.
Questions? Contact Cate York, 312-263-4282 or cyork@citizensutilityboard.org