CUB's outreach staff participates in hundreds of community events throughout the state each year. Check out our calendar to see where we'll be next!
Would you like to have a CUB representative speak to your group or staff a table at your community event? Please complete the event form.
Utility Bill Q&A with CUB!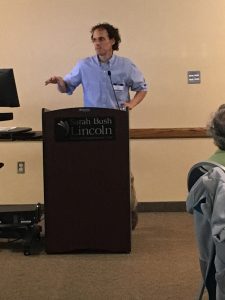 Join us at the Knowledge is Power Cafe meeting!
Scott Allen from the Citizens Utility Board will be there to discuss ways to save on utility bills, and how to avoid ripoffs, followed by a Q & A session.
Register with JACIL by calling 217-245-8371.
Event details below.