CUB's outreach staff participates in hundreds of community events throughout the state each year. Check out our calendar to see where we'll be next!
Would you like to have a CUB representative speak to your group or staff a table at your community event? Please complete the event form.
Evergreen Park – All About Energy Savings with CUB
CUB is coming to Evergreen Park!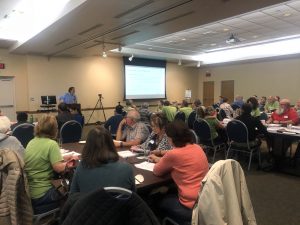 A representative from Citizens Utility board will talk about avoiding energy company scams, energy efficiency tips, and clean energy.
To reserve a spot, visit: https://bit.ly/2kGuMT7
Related Events