CUB's outreach staff participates in hundreds of community events throughout the state each year. Check out our calendar to see where we'll be next!
Would you like to have a CUB representative speak to your group or staff a table at your community event? Please complete the event form.
Willow Springs – Home Energy Savings Workshop
CUB is coming to Willow Springs!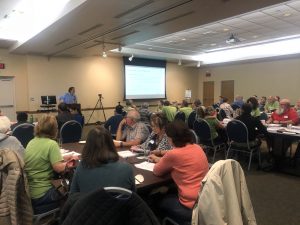 Join the Citizens Utility Board (CUB) for a free home energy savings workshop!
You'll learn about:
-How to decode your gas and electric bill, spot errors, and avoid scams.
-Free programs designed to save you energy and money.
-The latest Illinois energy policies and how they will impact your energy choices.
Everyone is welcomed!
Related Events