CUB's outreach staff participates in hundreds of community events throughout the state each year. Check out our calendar to see where we'll be next!
Would you like to have a CUB representative speak to your group or staff a table at your community event? Please complete the event form.
DuPage Listening Session
Listen. Lead. Share.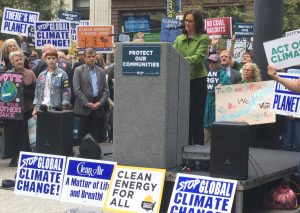 Join the Illinois Clean Jobs Coalition organizations and local experts, advocates, and community voices for a panel discussion and a community dialogue on what local impacts from climate change mean for DuPage County.
Topics include local results from Union of Concerned Scientists' "Killer Heat" analysis, and opportunities around energy efficiency, renewable energy, and electric vehicles.
We will also discuss how the Clean Energy Jobs Act can benefit all communities across DuPage.
Related Events