CUB's outreach staff participates in hundreds of community events throughout the state each year. Check out our calendar to see where we'll be next!
Would you like to have a CUB representative speak to your group or staff a table at your community event? Please complete the event form.
Edgewater Utility-Bill Clinic
CUB is coming to the Edgewater Public Library!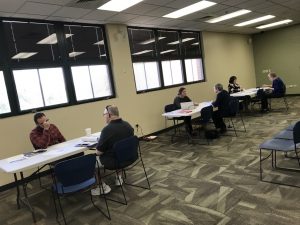 Join CUB, Alderman Harry Osterman, and State Representative Kelly Cassidy for a free utility bill clinic.
Bring current copies of your gas, electric and phone bills for a CUB representative to review.
We'll show you:
How to spot unnecessary charges on electric, natural gas, and phone bills.
Which energy efficiency programs and rebates can help.
What to watch for when shopping around in the energy market.
Your options when it comes to phone, TV, and internet.
To register, please call CUB at 312-263-4282 ext. 111 or email events@citizensutilityboard.org with the subject line "Edgewater 10/29".