CUB's outreach staff participates in hundreds of community events throughout the state each year. Check out our calendar to see where we'll be next!
Would you like to have a CUB representative speak to your group or staff a table at your community event? Please complete the event form.
Ready for 100 Community Discussion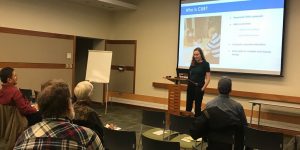 Join CUB, the Sierra Club, and the Ready for 100 Chicago Collective for a spirited discussion!
We'll talk about how Chicago can best transition to 100% clean energy in an equitable and inclusive way and we also want to hear from you.
Everyone is welcomed!
 Details below.
Related Events