CUB's outreach staff participates in hundreds of community events throughout the state each year. Check out our calendar to see where we'll be next!
Would you like to have a CUB representative speak to your group or staff a table at your community event? Please complete the event form.
Home Energy Savings Workshop in Decatur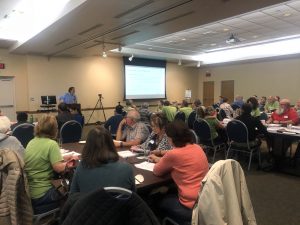 Join us for a special presentation!
CUB, U of I Extension, and Elevate Energy will hold a presentation about saving money on your utility bills, preparing your homes for summer, and newly-installed Smart Meters and energy efficiency programs.
 Details below.
Related Events