CUB's outreach staff participates in hundreds of community events throughout the state each year. Check out our calendar to see where we'll be next!
Would you like to have a CUB representative speak to your group or staff a table at your community event? Please complete the event form.
UChicago Harris School Solar Power Hour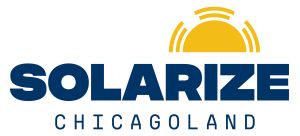 Attend a special Solar Power Hour presented by the Citizens Utility Board (CUB) for the Harris School of Public Policy.
CUB is currently hosting Solarize Chicagoland, a grassroots program combining volume purchasing with community education to make solar more accessible and affordable. As part of this program we are hosting free solar information sessions throughout Chicagoland. While this program is geared towards homeowners who want to learn more about going solar, in this special Solar Power Hour we will focus more on the state policies that are fueling Illinois' solar boom. We will discuss this program, as well as how renters can take advantage of Community Solar, the legislation that got us here, & more.
This event is free to the public, but registration is required.  Click here to reserve your spot:  https://uchicagoharris.wufoo.com/forms/z2u31p609zi3iz/
Related Events