CUB's outreach staff participates in hundreds of community events throughout the state each year. Check out our calendar to see where we'll be next!
Would you like to have a CUB representative speak to your group or staff a table at your community event? Please complete the event form.
Clean Energy Dialogue – Skokie
Skokie Clean Energy Dialogue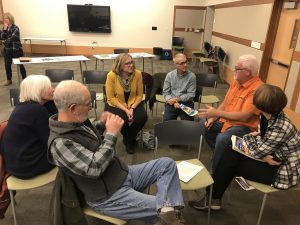 Considering rooftop solar? Want to tap into other renewable energy sources? Or simply want to save energy and money through energy efficiency? This program hosted by the Skokie Sustainable Environment Advisory Commission and Citizens Utility Board will present an array of options available to Illinois residents.
The Future Energy Jobs Act, passed in late 2016, supports a number of initiatives to promote energy efficiency and sustainable energy sources. This program will review those programs and provide information on how you can take advantage of these opportunities.
Please RSVP at https://skokielibrary.info/events/11186/solar-and-renewable-energy-options-and-opportunities
Related Events