CUB's outreach staff participates in hundreds of community events throughout the state each year. Check out our calendar to see where we'll be next!
Would you like to have a CUB representative speak to your group or staff a table at your community event? Please complete the event form.
Englewood Senior Empowerment Summit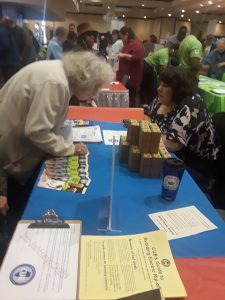 CUB is coming to Englewood!
The Age-Friendly-Englewood Village/Englewood Senior Empowerment Summit is celebrating its 3rd Anniversary.
The Age-Friendly Englewood Village Program canvas the Greater Englewood area locating isolated seniors and people with disabilities to provide assistance.
Visit the CUB table for Energy Saving tips and giveaways!
All are welcome– see below for more details.