CUB's outreach staff participates in hundreds of community events throughout the state each year. Check out our calendar to see where we'll be next!
Would you like to have a CUB representative speak to your group or staff a table at your community event? Please complete the event form.
Closed Loop Forum 2019 – Plant Chicago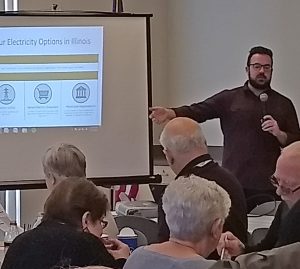 CUB is coming to the Plant!
The second annual Closed Loop Forum, hosted by Plant Chicago, brings together people from all backgrounds and perspectives for discussion around the circular economy – what it is and different ways communities and businesses are implementing and benefiting from it. Two panels about 1) current status and trends of the larger reuse economy, and 2) large and small businesses putting circularity into practice, will be followed by break out sessions to workshop and implement ideas. The event will conclude with a poster and networking session in the Whiner Beer taproom.
RSVP at https://www.eventbrite.com/e/closed-loop-forum-2019-tickets-68560966697
 Details below.
Related Events