CUB's outreach staff participates in hundreds of community events throughout the state each year. Check out our calendar to see where we'll be next!
Would you like to have a CUB representative speak to your group or staff a table at your community event? Please complete the event form.
Chillicothe Renewable Energy Presentation
CUB is coming to Chillicothe!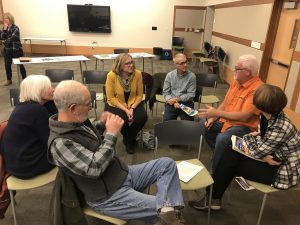 On Saturday, September 28, more than a dozen renewable energy experts from
around the state will join forces at Chillicothe Public Library to present a day of learning and
sharing about current energy topics.
The event is free, and attendees are invited to enjoy the
whole day or come to whatever sessions pique their interest.
Related Events