CUB's outreach staff participates in hundreds of community events throughout the state each year. Check out our calendar to see where we'll be next!
Would you like to have a CUB representative speak to your group or staff a table at your community event? Please complete the event form.
Chicago Bungalow Utility-Bill Clinic
CUB is coming to Brainerd!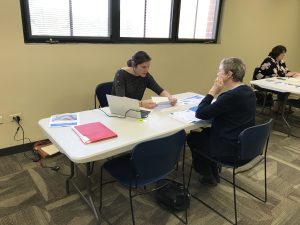 Join CUB at the Brainerd Branch Chicago Public Library for a free utility bill clinic.
Confused by your bills? Want to learn ways to save on utility costs? Bring current copies of your utility bills and get a free one-on-one consultation with one of Citizens Utility Board's experts to help you understand your bill and find ways to save. Consultations will be first come, first served with a waiting area.
RSVP https://www.chicagobungalow.org/seminars or Call 312-675-0300, ext. 10
Related Events