CUB's outreach staff participates in hundreds of community events throughout the state each year. Check out our calendar to see where we'll be next!
Would you like to have a CUB representative speak to your group or staff a table at your community event? Please complete the event form.
Chicago Environmental Town Hall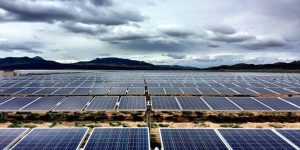 We partnered with State Senate President John J Cullerton, Sate Rep. Ann Williams and State Rep. Sara Feigenholtz to host this clean energy townhall so that you will have the opportunity to learn more about the threat climate changes poses in our state, the benefits of clean energy and why the Clean Energy Jobs Act is the bold step we need to take in securing Illinois' future. It's vital that your representatives hear from you – their constituent – about these important issues!
It is free to attend, to register, visit: ilenviro.org/northchi or call 217-544-5954.
This venue is wheelchair accessible, with an elevator available to the second floor where the event is located. To request any other accessibility information please email colleen@ilenviro.org.
Related Events