Chicago Bungalow Association's Energy Savers Grant
About the Energy Savers Grant
This grant provides weatherization services to certified bungalow owners in the City of Chicago.
Weatherization services may include:
• Sealing leaks and gaps in the attic, basement and sidewalls;
• Attic Insulation;
• Weather stripping around windows and doors.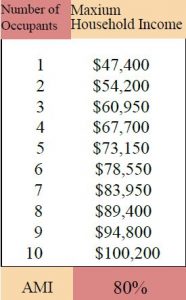 To qualify for the Energy$avers Grant program, you need the following:
• Household income must be at or below 80 percent of the Area Median Income (AMI). Please refer to the chart to the right for more details.
•A vintage family home built more than 50 years ago
•Owner occupied
•Located in the City of Chicago
•You have not received a previous grant from the CBA
•A building with a flat roof is not eligible
•No income verification documents are required
Note: If your application is preliminarily approved, a participating weatherization contractor will contact you to schedule an energy assessment of your bungalow. HCBA is concerned about your health and safety. If health and safety issues are discovered during the assessment, we may ask that you resolve the
issues before work can be done.
Important Disclaimer:
The Energy Savers Grant is available for a limited time only and on a first-come, first-served basis.
For any questions and/or concerns, please contact Emily Wallrath Schmidt, Preservation Program Manager: eschmidt@chicagobungalow.org or visit www.chicagobungalow.org