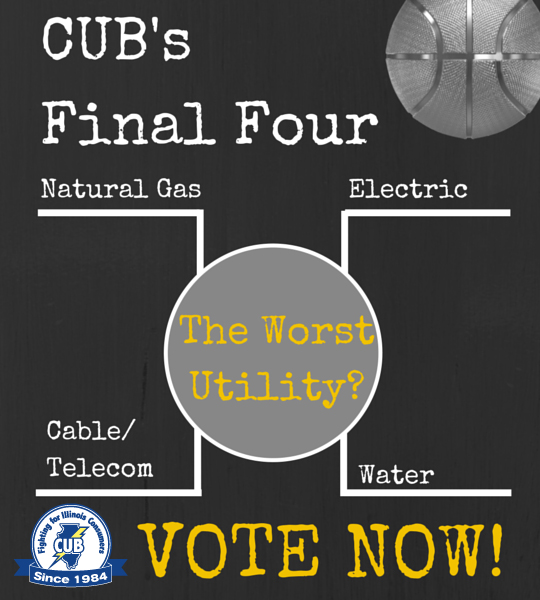 Last night March Madness—and bracket obsessing— officially wrapped up with the crowning of the Duke Blue Devils as national champions. Now that the big game is over, you can help name the winner in CUB's Final Four—of bad utility bills!
Vote on what you think is your worst bill by noon Wednesday, and you'll be automatically entered into a drawing to win a $25 Amazon gift card. CUB's bracket includes four heavy hitters—natural gas, electric, cable/telecom and water.
Unlike the tournament, voting –not fate—determines the champion, so don't forget to cast your vote today!
Plus, if you completed a NCAA bracket and won big, please consider donating to help us fight $1 billion in higher rates.