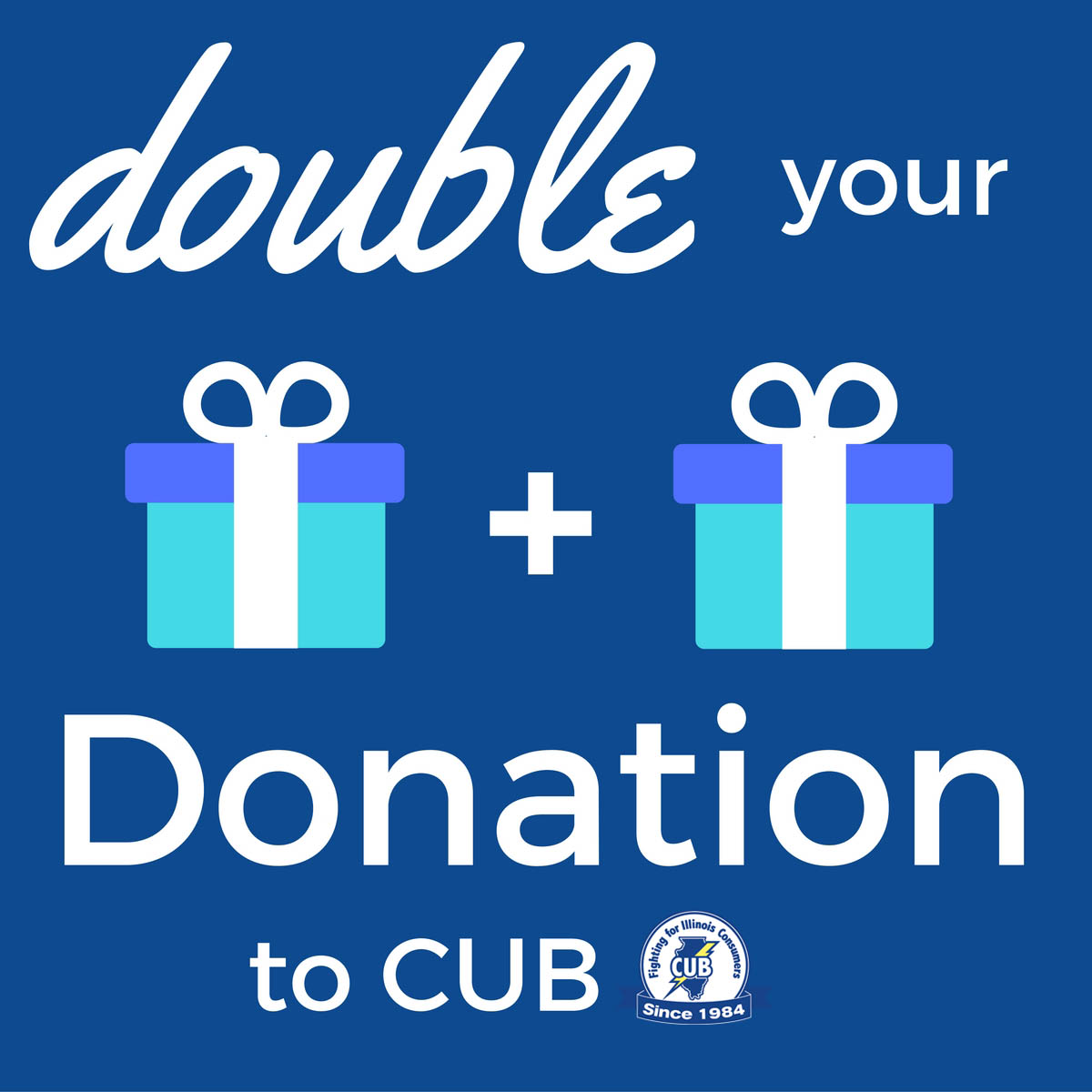 This week, a generous CUB supporter has agreed to match donations, which makes it the perfect time to give.
Your contribution—whatever you can afford— will help fund our lawyers, consumer advocates, and money-saving events and publications needed to fight rip-offs across the state.
Besides rip-offs, we're also up against a slew of rate-hike battles. Take a look:
Fighting ComEd's $138 million rate-hike plan.
Advocating for a $20 million Ameren electric rate cut.
Challenging Illinois American Water's $43 million rate-hike request.
Pushing Springfield to double energy efficiency standards and spark more than $4 billion in consumer savings.
Fighting for refunds and reforms to prevent a wasteful Peoples Gas pipeline program from going $4 billion over-budget.
Our budget is stretched to the limit, so we hope all Illinoisans will pitch in to help us fight the big energy and gas companies. (And remember your gift will go twice as far.)
One man said it best, after CUB helped him drop an unregulated electricity supplier that was charging him double.
"My donations have been rewarded many times over!" he said.
Please fight for a better Illinois today!