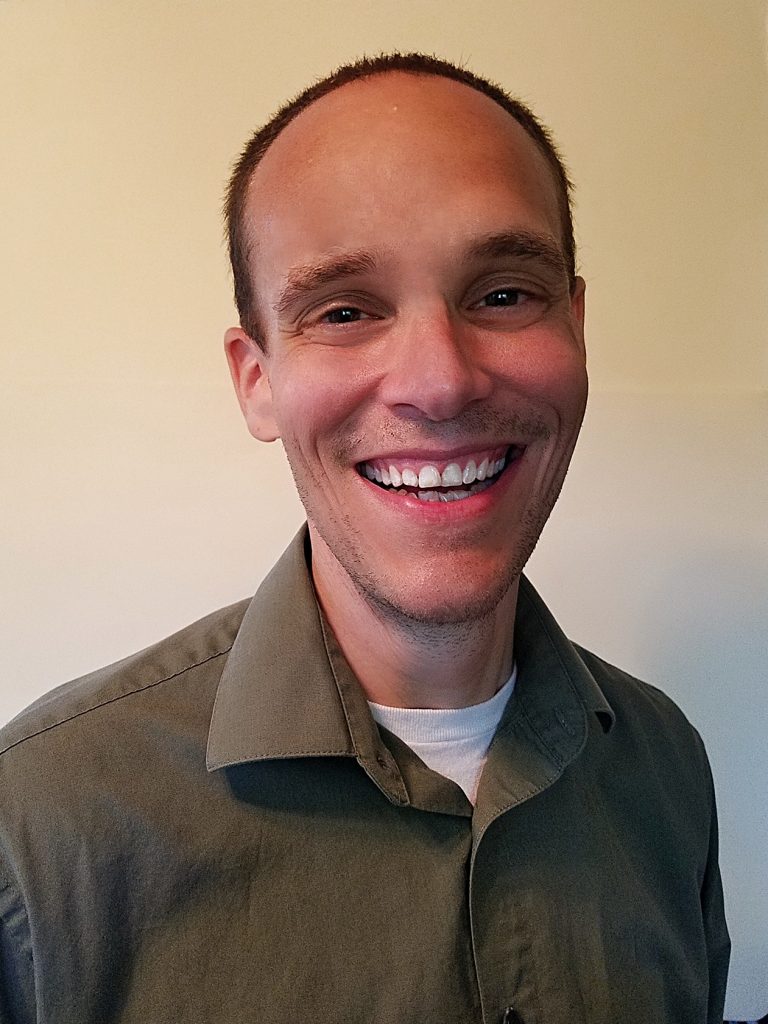 Scott Allen, CUB's environmental outreach coordinator in Hillsboro, knew he had a tough road to recovery after a harrowing collision with a semi-truck. But the avid runner has put in the time at physical therapy, for a quicker return to the trails—and work.
"The doctors told me that it would take a year before my affected muscle would be in any kind of condition to run," Scott said. "This bothered me because I do three-a-day workouts."
It's amazing that Scott is even around to run and work. Last March, on the way back from a CUB utility-bill clinic, he was involved in a multiple-vehicle accident in which his car crumpled like paper after being pushed into an oncoming semi. Although he was wearing a seatbelt, Scott said he was thrown from the car, landed knee first on the road, and shattered his hip socket.
The prognosis: Soreness for months, and possibly long-term complications, such as arthritis. But just six days after the accident—and months before he would walk on his own—Scott returned to CUB to help promote Illinois' community solar and energy efficiency programs.
"Getting back to work quickly was important to me because I had made commitments to several individuals and organizations, either to attend events, or to assist in some other way," he said.
Scott's dedication did not go unnoticed. Hundreds of CUB supporters signed a get-well card, and a Lombard resident sent the watchdog two checks—one for fighting rate hikes and one "For Scott."
"I am sincerely appreciative," he said. "I never would have expected the kindness, patience and encouragement the staff, board, and members showed."
Now, Scott is happy to report that he's ahead of his recovery schedule. At first, even balancing and walking were difficult—but he never quit through six weeks of physical therapy. And in August, he went for his first run.
"I won't lie, it was ugly," Scott said, with his usual self-deprecating humor. "No distance or speed records are in danger."