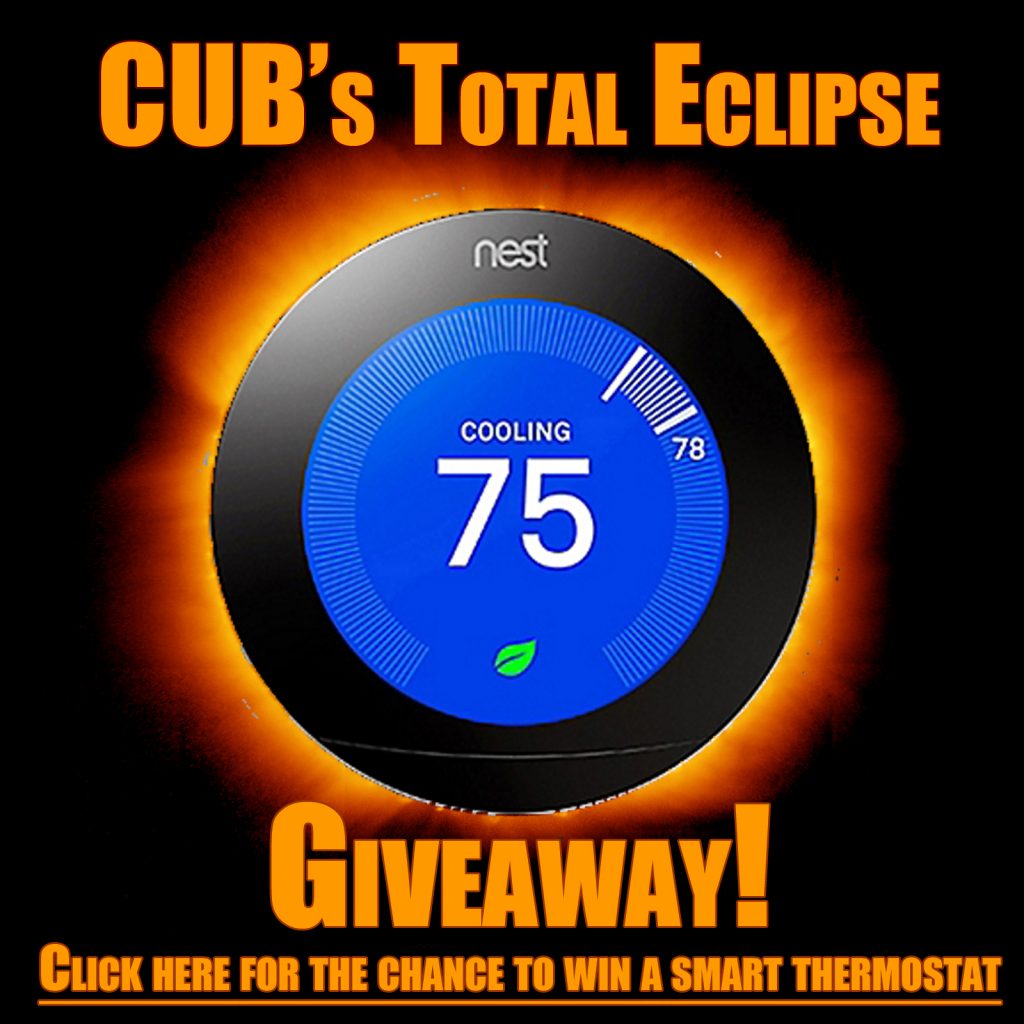 Monday, Aug. 21 is a big day—the first time in nearly 40 years we'll experience a total solar eclipse.
That's right, day will become like night—and Illinois is one of the best places in the country to see it! (WARNING: Make sure you have eye protection!)
At CUB, we'll use ANY occasion to help people save money, so we're celebrating the eclipse by giving away a smart thermostat! These cool devices can help you…(get ready to groan)…eclipse your utility costs by up to 20 percent.
Read our Eclipse Q&A and take a few seconds to enter our Solar Eclipse Giveaway for the chance to win a smart thermostat. We'll announce the winner after the big event.