The Energy Star program, managed by the Department of Energy (DOE) and the Environmental Protection Agency (EPA), identifies appliances that reach certain energy efficiency standards. That means they are designed to perform just as well as standard appliances, while also saving you money.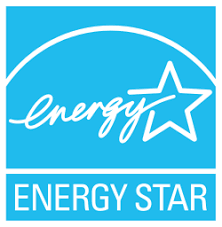 How do I identify an appliance that is Energy Star-certified?
Energy Star products are marked with a sticker like the one to the right. They're tested according to the EPA's standards, not just for energy efficiency but performance as well. For example, Energy Star LED light bulbs don't compromise brightness just to use less energy.
Energy Star appliances also come with two price tags: the purchase price (what the product itself costs) and the operating price (the monthly energy and/or water costs you incur by using the product). Remember, there could be additional discounts for some of these products, thanks to efficiency incentives fought for by CUB and other consumer advocates fought for. See below.
What should I consider before purchasing Energy Star appliances?
Before you buy an Energy Star appliance, ask yourself these questions first.
What will I pay upfront? Energy Star appliances may be more expensive upfront than a less efficient appliance, so you need to weigh your own finances and see how much you're willing to dish out for a better payoff over time. Remember, your utility bills could be higher because your appliances are out of date, so paying more up front now could save you more in the long run. That being said, be sure to read all the details about how long particular appliances are expected to last, and what maintenance will be required for them.
What are some popular Energy Star items?  
With nearly 20,000 products certified by Energy Star annually, you have plenty of options to choose from! Click here for a full list of Energy Star products.