Earlier this month, we received such a passionate response to our call to action on robocalls (1,500+ signed our petition!), that we've created CUB's Guide to Fighting Robocalls. 
"Robocalls have become more than a nuisance," Mary Anne wrote on CUB'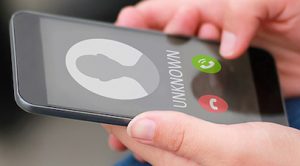 s Facebook page. "I have been getting the same ones for years regarding lower interest rates on credit cards."
We hear you! Our free eight-page guide is filled with tips on what you can do to reduce these annoying calls.
Get our guide emailed to you for free here!
P.S. If you find our free guide helpful, consider giving a donation to support our library of free consumer publications. Thank you!
Check out recent media coverage of CUB's Guide to Fighting Robocalls:
My State Line
Ledger-Enquirer 
Sun Herald
WREX 13
Star-Telegram