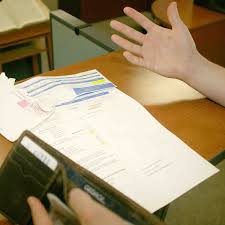 There's more evidence of an impending heating-affordability crisis for Chicago residents: This week, Crain's Chicago Business reported that for the second consecutive year, city residents paid hundreds of dollars more for gas than suburbanites–about $324 more.
In the winter of 2017-2018, Peoples Gas customers paid about 80 percent more on average to heat their homes. This past winter, they paid 67 percent more.
Consumer advocates says that the higher costs are largely due to Peoples Gas' ongoing pipeline-replacement project. The projected costs have skyrocketed to nearly $11 billion, but in a recent TV interview the head of the company couldn't say what the final cost will be. "It is simply unacceptable that Peoples Gas now tells us it doesn't know the final price tag of its main-replacement program," said Bryan McDaniel, CUB director of governmental affairs, at a press conference last month. "Every major public works program in the world has a budget. The fact that this project now doesn't is truly disturbing for anyone who pays a gas bill in Chicago."
CUB and other consumer advocates are working to get reform legislation passed to rein in Peoples Gas' spending. Take action by sending your legislator a message in  favor of House Bill 3044, which would eliminate a surcharge that Peoples Gas slaps on customers to help pay for the program, and it would slow down the pace of spending.