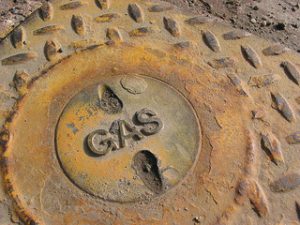 The Illinois Attorney General's office, the City of Chicago and CUB call for the end of a damaging gas surcharge in a new Crain's Chicago Business analysis that finds the troubled Peoples Gas pipeline-replacement program the surcharge helps fund "appears all but certain to exceed" its latest cost estimate by billions and the project timeline by years.
"The customer surcharge that Peoples Gas uses to pay for this program makes up over 37% of the average delivery charge on a bill," the Attorney General's office, City and CUB wrote in a joint statement. "That surcharge is due to expire at the end of next year and it should not be renewed by the legislature."   
Here's a summary of the Crain's Chicago Business article:
More than a decade ago, Peoples Gas started an ambitious overhaul of Chicago's underground natural gas pipe system, now called the System Modernization Program (SMP), estimating the project to be completed by 2030 at a cost to consumers of $2 billion. 

While Peoples says the project is on track to cost $8 billion and be completed by 2040, Crain's analysis found the actual cost could be a whopping $11 billion, with the current pace delaying completion to 2048.

The pipeline replacement program costs customers an average of $180 extra per year on their gas bills in the form of a "Qualified Infrastructure Project" (QIP) surcharge. The QIP charge allows Illinois' major gas utilities–Peoples Gas, Nicor Gas and Ameren– to rake in revenue more quickly than having to go through an 11-month rate case. Now in 2022, 1 in 5 Chicagoans cannot afford their heating bills going into a winter that could be one of the most expensive heating seasons yet.

But while customers suffer through a heating affordability crisis, Peoples is prospering: "Peoples has set earnings records in each of the last five years," Crain's reported. "Over the past five years, WEC's total shareholder return (share price gains plus dividends) is 51%, easily beating the S&P 500 Utility Index of 37%."

The legislatively approved QIP funding mechanism expires at the end of next year and the list of advocates against the charge and calling for more oversight of the program includes Gov. J.B. Pritzker, as well as the Attorney General and the City. If it loses the QIP, Peoples in the past has threatened to push for constant rate hikes.  
Peoples Gas' original project was to "accelerate replacement of aging cast iron and ductile pipes, which are prone to leaking and pose a safety risk." But the project has expanded to upgrade the low-pressure delivery system to medium-pressure. 
CUB has said repeatedly that the gas utilities have an obligation to maintain their system–but they should do it in a responsible way that doesn't bankrupt their customers. 
Take Action
Are you as worried as we are about how consumers will afford this amidst rising inflation and fossil fuel prices? Here are a few ways you can take action: