By Sarah Moskowitz, Executive Director, CUB
SPECIAL NOTE: Support CUB with a year-end, tax-deductible donation to help work for clean energy, consumer protections and lower utility bills in Illinois in 2024, CUB's 40th anniversary.
I became executive director in June, during one of the most challenging years ever for Illinois utility customers, as we faced a record $2.9 billion in utility rate-hike requests. 
"How in the world do all these companies have the gall to request all this money?" one CUB supporter asked. "I am a senior and I just can't afford to pay for everything that is increasing."
As hard as it was to fight the rate-hike barrage, the CUB team rose to the challenge, filing thousands of pages of testimony and legal briefs, delivering thousands of petitions to state regulators, holding hundreds of free events to help consumers cut their costs, and talking to thousands of utility customers who had questions or complaints about their utility bills. 
And you were with us every step of the way–in this difficult year, we couldn't have done it without you. Thank you!
Part of my job is to communicate to you what CUB has done with your generous support in 2023. Take a look at the CUB team, pictured below, and check out what  CUB leaders report: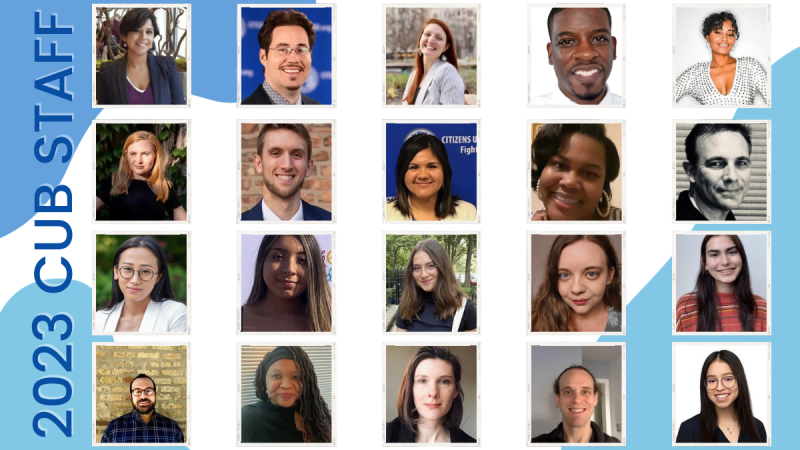 ---
The Legal Team, Eric DeBellis, General Counsel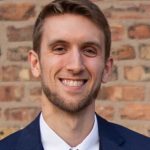 In the last 12 months, I've become a new dad and CUB's new General Counsel, challenging a record six rate-hike requests in which the big Illinois utilities are trying to raise our rates by $2.9 billion. 
ComEd: $1.5 billion over four years

Ameren Illinois (electric): $481 million over four years

Peoples Gas: $402 million a year

Nicor Gas: $320 million a year

Ameren Illinois (gas): $148 a year

North Shore Gas: $17 million a year


Total: $2.9 billion 
"The work we do at CUB matters because millions of Illinoisans pay utility companies billions of dollars every year for vital services. Someone needs to hold these companies accountable," I said when I took over for Julie Soderna after her 20-year career at CUB.
Partnering with consumer groups and the Illinois Attorney General's office, (CUB's great) Regulatory Counsel Laura Loyd and I worked hard to hold the utilities accountable, arguing to state regulators that the hikes should be cut by a total of $1.7 billion. In a big step forward, the Illinois Commerce Commission (ICC) reduced the gas rate hikes by a total of $240 million and actually halted the over-budget, behind-schedule Peoples Gas pipeline-replacement program until an investigation can be conducted on the management of the program. The companies did get rate hikes, but much less than what they wanted. 
The electric cases are to be ruled on Dec. 14. We will update this blog once we know how the ICC rules. 
Thank you so much to everyone who has taken the time to sign our petitions, file public comments with the ICC, attend protests, and speak at public hearings– you all are our superpower! 
---
The Consumer Advocacy Team, Sandra Marcelin-Reme, Director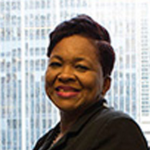 CUB's Consumer Advocacy Department has handled more than 2,000 consumer inquiries, saving individual utility customers $9,216.92 so far in 2023. Here are some of the people we helped this year: 
Wanda B. of Chicago saved $2,050 from ComEd

William of Barrington saved $1,857 from Illinois Gas and Electric

Joseph of Mount Prospect saved $532 from Ambit Energy

Jesus D. of Aurora saved $442 from Nicor Gas

Michelle R. of Aurora saved $330 from ComEd

Frank B. of Chicago saved $145 from AT&T

Felicia B. of Chicago saved $113 from Peoples Gas

Jesus-Ivan of North Chicago saved $100 from Smart Energy
The impact of inflation and the end of pandemic-related accommodations and resources have taken a toll on customers, creating a critical need for financial assistance across all utilities: gas, electric, water, phone and cable. As one consumer wrote to us this year: 
"Thank you for your services, from a very low income mom struggling to make ends meet and to keep the utilities turned on….I keep everything off all day and I still am not able to keep up with my utilities. This isn't right." 
I'm grateful for my team, Danielle and Annie, for all the work they do day in and day out to support Illinois consumers in these challenging times. (Watch Danielle speaking out against the state-record $402 million Peoples Gas rate-hike request.) 
---
The Outreach Team, Ivonne Rychwa, Director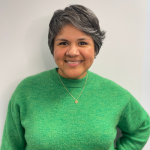 Our Outreach Department has staffed 296 events this year across Illinois–nearly one per day, on average! We've traveled thousands of miles from Carbondale to Rockford and many towns in between, helping 7,305 attendees better understand their utility bills and learn about clean energy. 
We've also become a leader in protecting consumer interests as the state transitions to cleaner energy. Our Solar Switch group buy program, a partnership with the Midwest Renewable Energy Association (MREA) and local county governments, educates people about solar power and gives them the opportunity to enjoy discounted solar panels for their homes. So far, the program has reached  2,500 consumers and resulted in 230 signed contracts. CUB, MREA and the counties have been involved in similar group buy programs since 2019, and past group-buys have saved participants an average of $820 a year on their utility bills. We're doing another Solar Switch program in the fall–you can get more information here. 
As a consumer group, we also want to make sure that the clean energy transition is affordable for consumers. As part of that work, CUB was selected to be a grassroots educator for Illinois Solar for All, the state's income-eligible solar program and we spent the year educating more than 2,800 consumers about affordable solar options.
My team has also been hosting Decarbonization 101 workshops and Clean Heat Town Halls across the state to educate consumers on how to move away from gas to cleaner, cheaper ways to heat our homes. Thank you to our volunteers who've been instrumental in this work, and to my team: Scott, Matt, Marina, Kate, Karen, Joey.
---
Governmental Affairs, Bryan McDaniel, Director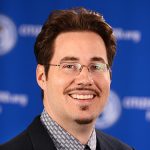 A big win this year was the end of the Qualified Infrastructure Plant (QIP) surcharge on consumers' gas bills. After years of CUB and other consumer groups trying to eliminate it, the QIP will end Dec. 31 for Nicor, Ameren, and Peoples Gas customers. But plenty of damage has already been done–the QIP charge led to rapidly rising gas bills across the state and it was a major reason for the heating-affordability crisis in Chicago. 
Another big victory, for now: Ameren's Right of First Refusal proposal would have given the utility a lucrative monopoly over transmission projects in their territory–but Gov. J.B. Pritzker vetoed it in August, and Ameren gave up on its attempt to override the veto in this session. Transmission can be a good thing, delivering clean, affordable energy to people who need it most. But these projects have to be cost-efficient, and if Ameren had a monopoly it would be just like if the utility won another rate hike. We expect Ameren–and ComEd–to be pushing for a monopoly on transmission next session, so prepare for a fight.
Thank you so much to the thousands of Illinois consumers who signed petitions to hold the utilities accountable. You help make a difference in Springfield. (Watch Bryan talk about rate hikes and Ameren on the political talk show Capitol Connection.)
---
Consumers for a Better Grid,  Clara Summers, Campaign Manager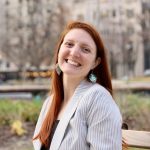 In addition to holding utilities accountable, CUB also works to challenge power generators and the managers of the power grids that crisscross our country. That's why we run Consumers for a Better Grid (formerly CLEAR RTO), a watchdog that holds grid operators accountable to consumers, states and a clean, affordable energy future. The project currently focuses on PJM Interconnection, the largest grid operator in the country, covering 65 million electric customers from ComEd territory in northern Illinois all the way to the East Coast. PJM is an essential service with the power of a government, but it's run as a private corporation. Their decisions have a huge impact on our power bills, but board meetings are behind closed doors, and energy companies dominate the voting membership. That's where Consumers for a Better Grid comes in. We're pushing PJM to protect consumers from high costs and speed up the transition to clean energy, and our jobs take us to PJM Headquarters in Pennsylvania and the Federal Energy Regulatory Commission in Washington, D.C. Formally CLEAR RTO, this year we reimagined our brand. Please check out our revamped website to learn more about how we're fighting for consumer interests at the grid level.
---
Communications, Jim Chilsen, Director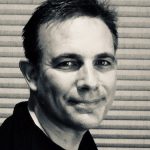 I'm lucky to work on a talented communications team–it's hard to keep up with Sophia, Elizabeth and Karen. Together this year, we have created hundreds of social media, e-newsletter and website graphics and written tens of thousands of words dedicated to keeping Illinois consumers informed about their utility bills and clean energy options. This year, CUB put out its first-ever Solar and statewide Better Heat guides, and we updated and re-released our Internet Privacy guide. Karen works hard to maintain and update the Spanish-language version of our website, while also sharing time on the Outreach team. (Thank you, Karen!)
In 2023, through our digital advocacy, CUB supporters signed 2,698 petitions against rate hikes and sent 4,174 messages for pro-consumer legislation to our leaders in Springfield. Thank you for your activism! 
We would love for you to like and follow us on our social media platforms: 
---
Operations Department
Led by Staff, Operations & Consumer Advocacy Director Sandra Marcelin-Reme, this department ensures CUB's daily operations run smoothly. Cyrius, Director of IT, handles CUB's technical needs: network, website, hardware, software, phone system and patiently answers computer questions. Membership Coordinator Jan, the kind voice you hear when calling CUB, also helps manage donations and answer member questions. Sandra, Cyrius and Jan are vital to CUB's work for Illinois consumers, we truly couldn't do what we do without their support.
---
That's the CUB Team. A big thank you to everyone who helps make this work possible, we couldn't do what we do without your support! We're not finished–we've got a lot of work to do in 2024. 
Thank you,
Sarah Moskowitz