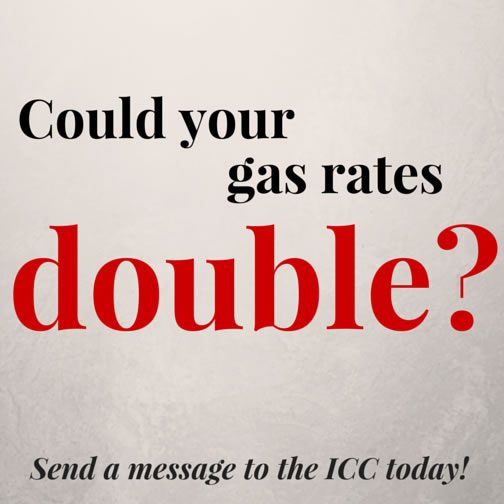 The Peoples Gas pipe replacement program is shaping up to be the biggest train wreck of 2015.
Projected costs have reportedly doubled—to $4.6 billion—in five years. That could cause our gas rates to double over the next decade!
Peoples had previously accelerated its schedule to replace 1,700 miles of aging pipes under the city by 2030.  The company previously won the right to impose a special monthly surcharge  to recover program costs more quickly.  Then, in January 2015, the Illinois Commerce Commission (ICC) granted Peoples a $75 million rate hike, largely to pay for the program— a hike that followed a $56 million rate hike less than two years before.
But, in return, all we've seen is one big financial hemorrhage.
State regulators will decide soon whether to make a recent audit of the program public, after both the Illinois Attorney General and CUB submitted a request in early February.  The audit reportedly exposes the mismanagement responsible for the skyrocketing costs.  As an out-of-state company (Wisconsin Energy) tries to buy Integrys Energy Group—Peoples Gas' parent company— those audit findings could help consumer advocates force the companies to fix this mess before any merger is approved.
So far, 660 people have sent a message to the ICC to make the audit public and force Wisconsin Energy to fix the the program as a condition of its purchase of Peoples Gas.
If you haven't already, there's still time to add your name to the list.  Send a message to the ICC: Make the audit public!