Summer calls for celebrations, so it's a perfect time to toast a historic victory that we accomplished together!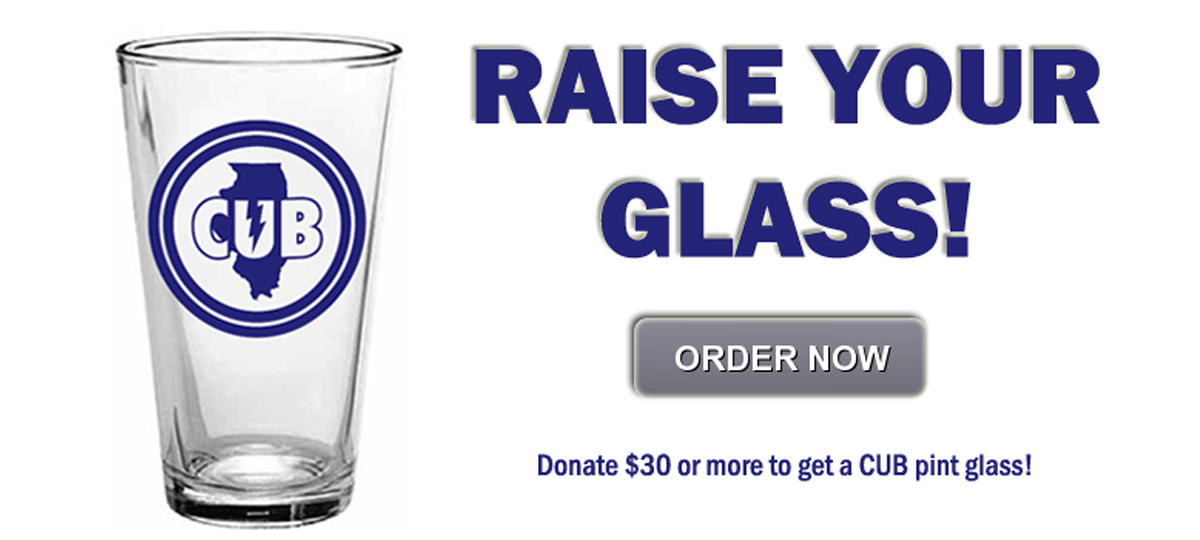 Late last year, your activism (tens of thousands of messages sent to legislators) helped pass the Future Energy Jobs Act—and that's good news for anyone committed to efficiency and lower utility bills. The new law, which takes effect this summer, is expected to:
Reduce electricity waste and cut utility bills by billions of dollars.
Boost solar and wind development in Illinois and launch a "community solar" program benefitting entire neighborhoods.
Create tens of thousands of jobs, many of them connected to renewable energy and efficiency.
This is huge. And it happened because you made your voice heard loud and clear in Springfield.
So, don't wait another minute! Get your CUB pint glass and join this historic celebration TODAY.