As homes across Illinois deck the halls, people may not realize how costly their glittering holiday lights can be. Don't let your electric bill become another unexpected item in your holiday budget.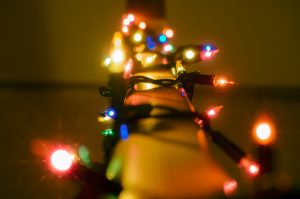 While it's difficult to put an exact price tag on how much Americans pay every year to run holiday lights, an estimate calculated by Electric Choice puts annual American holiday light spending at nearly $4 billion per day, or $170 billion for the whole 45-day holiday season. 
Illinoisans alone use 64 billion megawatts during the holidays, equal to a year's worth of electricity usage for the entire country of Austria.
Of course, your personal holiday lighting costs are dependent on a lot of factors–how many strands you use, what type of lights and how many hours you run them. (Please, don't pull a Clark Griswold!)
To calculate your holiday lights' estimate energy use, visit one of the resources below:
But celebrating the holiday season in bright, well-lit style doesn't have to break the bank. There are a few practices you should adopt to keep a lid on your winter-time electricity bill.
Switching to LEDs
Swapping out incandescent lights for more efficient LEDs can save you up to 80 percent on your electric bill this holiday season.
A string of incandescent bulbs usually burns out after only about 1,000 to 2,000 hours. The average LED lights last for well over 4,000.
Although LED strand lights may be more expensive up front, they will last twice as long as their less- efficient counterparts. And because they require less wattage to run, you burn less electricity to power the same number of lights. (Plus, they're not hot, like incandescent bulbs, which burn 90 percent of their energy as heat.)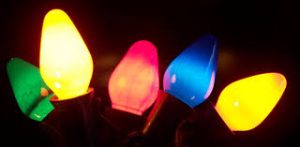 Using a Timer
Timers can save you from wasting energy by programming start and end times for your lights. The amount you'll save depends on how you set the timer and on the amount of energy you would normally waste by leaving them on. Note: Make sure you use your timer with a smart outlet, so that your lights don't draw vampire power while they are turned off.