Thanks to Illinois' Climate & Equitable Jobs Act (CEJA), the state this month launched an unprecedented $4,000 rebate on electric vehicle (EV) purchases—meaning it's time for a lot of drivers to start thinking about going electric.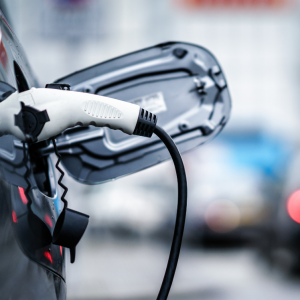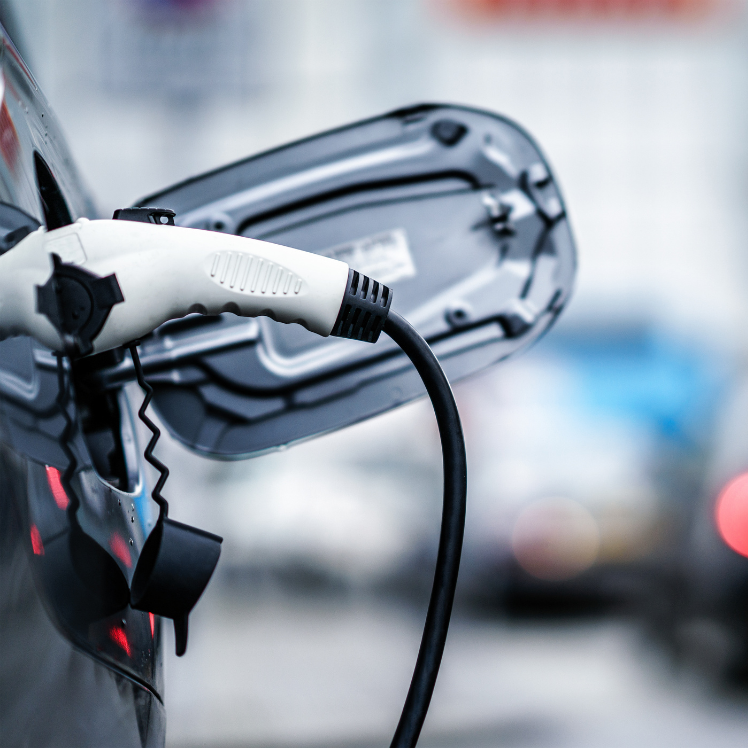 With gas prices over $5 a gallon this summer, CUB promoted the rebate by releasing an EV Buyer's Handbook. (Order it here.) Also, get more details on the rebate here. 
The rebate is available until Sept. 30, so this summer may be the best time to buy. Should you take the plunge? Below are the biggest factors to consider if you're thinking of ditching your gas-powered car for an EV. 
Price. On average, a new EV costs around $10,000 more than a traditional car. Remember, though, in addition to being environmentally friendly, electric vehicles also help you save money in the long run. According to a Consumer Reports study, over the first seven years of owning an EV, you can save $4,700 or more by not having to buy gasoline.
Depending on the model of car you're looking to get, the state rebate and federal tax credit could make the purchase of an EV less costly. Keep in mind, however, that the $7,500 tax credit is only available for manufacturers who have sold under 200,000 qualified vehicles. Once a manufacturer hits the 200,000 mark, like Tesla did in 2018, buyers of that manufacturer's vehicles will not receive the tax credit. For a deep-dive on the federal tax credit, check out this article from Edmunds. 
Another option is buying a used EV which can be significantly cheaper than a brand new vehicle. Some used EVs can go for as little as $5,000–but as always do your research. Here's one resource for that.
Range. One of the most important factors to consider when debating a switch to an EV is how much driving you tend to do on a daily basis. In fact, "range anxiety" is a top concern many consumers have when it comes to EVs. Most EVs get around 200 miles per charge, which seems more than enough for local driving. So taking note of how many daily miles you tend to put on your gas-powered car will give you a good idea of how far a fully charged EV can take you. If you are concerned about range, you can always consider a Plug-In Hybrid Electric Vehicle, or PHEV. A PHEV runs on electricity until the battery runs down and then automatically switches to gas. Just remember, the big state rebate is not applicable to PHEVs. 
Lifestyle. Your lifestyle is an important factor to consider as well. Do you tend to carpool? Do you have children? How much space do you need? Many electric vehicles offer additional storage space available under the hood of the car where there would normally be an engine. 
At the time of this writing, most EVs on the market are four-seaters, though there are some options with more seating available. For example, the Mercedes EQB, Tesla Model X and Volvo XC90 Recharge are seven-seaters for those who need the extra seats. 
Charging. With an EV, you'll have to transition from gas stations to charging stations. There are three levels of EV chargers, with varying charge speeds. A Level 1 charger is standard with every vehicle and can be plugged directly into a 120-volt outlet. This charger will give you around 5 miles per hour, which means it can take 20-30 hours to fully charge your battery. As CUB's EV handbook says, "that doesn't sound like much, but the average car is parked more than 20 hours a day, so charging at home on L1 might give you 300-500 miles of weekly travel," which might be plenty. 
Level 2 chargers are typically what are used for public charging stations (find local charging stations here). Level 2 chargers can also be installed in residential homes and can get you around 25 miles per hour and fully charge your battery in around 8-12 hours. However, this kind of charger costs an estimated $500-700 and requires 240-volts. The cost of installation can add another $1,000-$2,000. Level 3 chargers, also known as DC fast chargers, can give up to 20 miles per minute and are typically found near major highways. You can get up to 80 percent charge after just half an hour using a level 3 charger.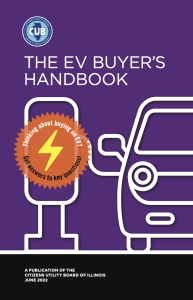 The prospect of owning an electric vehicle can be very exciting, but like any major purchase, it's important to do your research before diving in. For certain lifestyles and budgets, an EV might not make sense at the moment, and that's OK too. Perhaps consider looking into hybrid vehicles which have been around longer and thus there are more diverse offerings.
For more information on electric vehicles, read volumes 1, 2 and 3 of CUB's ABC's of EV's. Also, read our new EV Buyer's Handbook for an in-depth look at the world of owning an electric vehicle. Order your free, printer-friendly copy here.