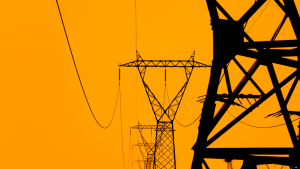 During high-priced times, many consumers wonder if they should switch to an alternative supplier. 
However, when energy prices are up, alternative gas and electricity suppliers are often impacted by the same market conditions, so be careful about getting lured into bad deals. And two recent articles help drive that point home:
In early August, Crain's Chicago Business gave evidence to the long history of customers losing in the electricity market when it reported that the average customer with an alternative supplier

paid about $10 more per month

for their electricity over the past year than they would have with ComEd. In a market that has treated Illinoisans so poorly–customers have lost more than

$1 billion

to alternative power suppliers since 2015–that counts as good news. The $10 average monthly loss is an improvement from the $18 a month customers lost the previous year. 

The Crain's statistics cover the period before electricity prices skyrocketed on June 1. Is it possible the high prices make it a better environment to shop for an alternative supplier and find savings? Not likely, according to an energy consultant quoted in the

Peoria Journal Star

. Despite the fact that Ameren's supply price has jumped a whopping 120 percent, the consultant, Jerod McMorris from Good Energy, said he's sticking with Ameren for now, because "if there was a better rate out there, our company would have found it." 
While many customers want at least the opportunity to shop, there are a lot of pitfalls. A company may offer a low introductory rate that will skyrocket after a short period. (Ask how long a rate lasts, and what the new rate will be.) Also, be wary of add-on fees that can raise the cost of the plan. If a company offers a lower fixed supply price, find out if it can declare "force majeure" and back out of the deal. It's happened before during high-priced times. 
With electricity supply, check if your community has negotiated a "municipal aggregation" deal. Municipal aggregation is when community leaders negotiate with an alternative supplier for the purpose of securing a reasonable electricity price. Savings aren't guaranteed, but your community may have secured a lower supply rate than your utility. (See a list of community power deals the State of Illinois has put together.) 
Just make sure to find out when the community offer expires, so you can prepare for that day. As the Journal Star reported, Peoria's deal expired and residents have gone back to the utility, because they can't find a better deal than Ameren's sky-high rate.  
Here are CUB's recommendations if you do want to research your options with an alternative electric or gas supplier: 
Know the utility supply rate and how it compares to the offer.

On the electricity side, see if your community has negotiated a "municipal aggregation" power deal that's lower than the utility's supply rate.

Make sure the offer is not an introductory rate that ends in a month or two.

And if it is, find out when it ends, and what the new rate will be.

Scan the fine print for hidden monthly fees. Also, i

f it's a low fixed rate, check the fine print to see if the company allows itself to change the rate during certain market conditions.

Be careful of multi-year deals.

The utility's price will eventually come down so you don't want to get locked into a long-term deal that goes sour a year or two into it.

If you want to sign up, watch your bill like a hawk. Be prepared to get out of the deal– you should be able to get out with no penalty.
Check out CUB's alternative supplier pages, for both gas customers and electric customers, for utility prices, info on specific offers and other factsheets.