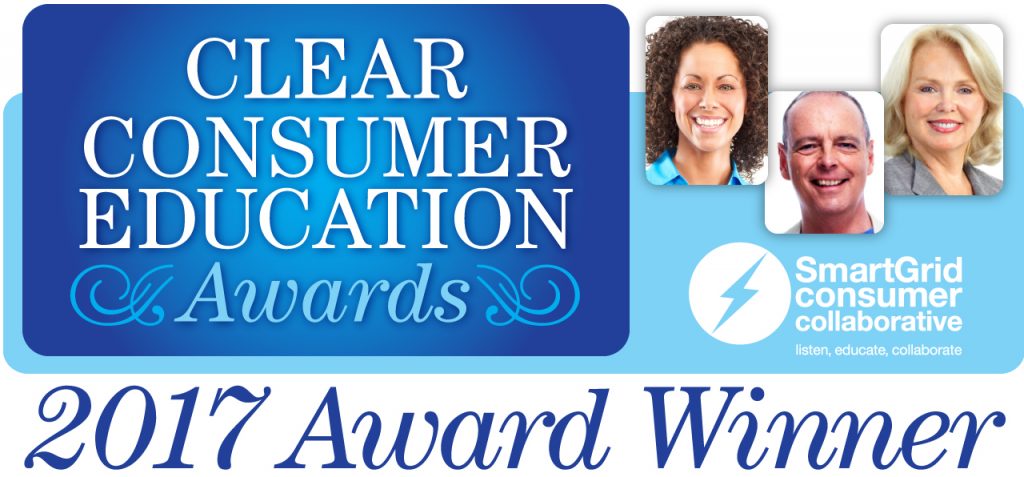 The Smart Grid Consumer Collaborative announced Monday that the Citizens Utility Board (CUB) is a recipient of the group's CLEAR Consumer Education Award for 2017.
The annual CLEAR Awards, now in its fifth year, recognizes a utility, technology provider and nonprofit that serve as role models for smart grid consumer education and advocacy.
The selections were based on the following five behaviors and how the organizations make smart grid upgrades CLEAR to consumers:
Consumers first
Leadership
Excellence
Authenticity
Results
"CUB is proud to accept the CLEAR Consumer Education Award," CUB Executive Director David Kolata said. "After three decades of coalition building and consumer advocacy, we've learned that anybody who pays electric bills can easily grasp the logic of energy efficiency–that the cheapest, cleanest kilowatt-hour is the one you never use. It's our honor to serve as a bridge for Illinois consumers, connecting them to cutting-edge policy, programs and smart technology that will usher in a cleaner, more affordable energy future."
Check out our Energy Efficiency and Smart Power Center pages for tips on how to cut down on your utility bills.