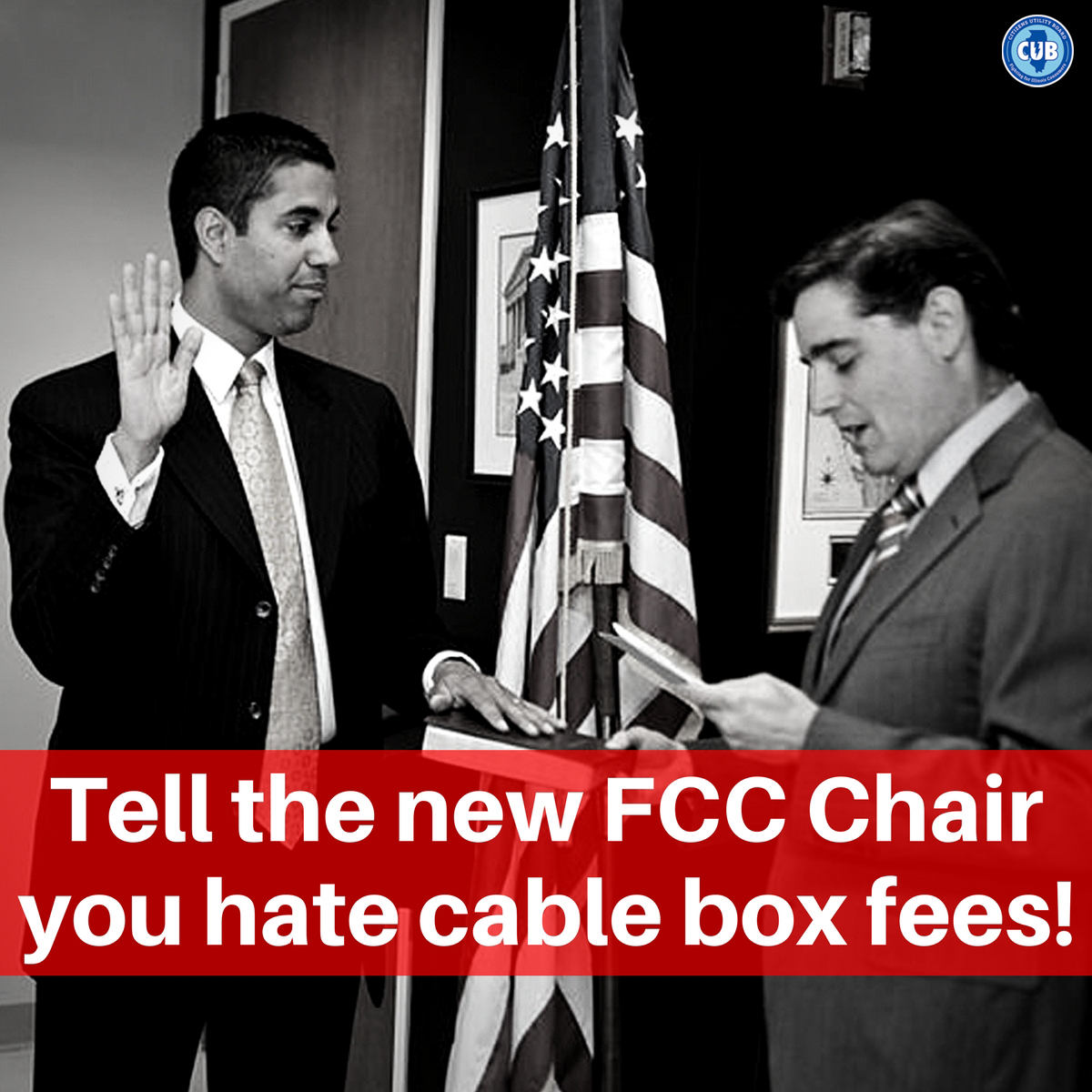 There's a new chairman at the Federal Communications Commission (FCC), and that could be bad news for your cable bills.  
It's disturbing that we pay $20 billion a year in fees because we have no other choice but to rent the set-top box from pay-TV companies like Comcast and AT&T.
For more than a year the FCC has been working on a plan to help TV viewers avoid those pricey rental fees—but big cable/telecom companies have put up millions of bucks lobbying against the idea.
And now Big Cable/Telecom could have a friend in the driver's seat. Ajit Pai is a former Verizon lawyer who as an FCC commissioner consistently opposed consumer protections—like net neutrality and the set-top box proposal. (He's actually said he'd like to take a "weed whacker" to key consumer protections.)
That's why we need you now more than ever. Tell the new FCC chairman we're sick and tired of paying those rental fees!
We've already sent thousands of petition signatures to the FCC, and we've made great progress (thanks!)—so don't let up now. This is NO TIME TO RETREAT.