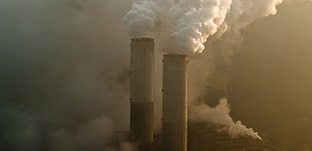 All this year, you've been a big help fighting bad proposals in Springfield. And it's paying off. The bad bills have been stalled and the energy bill that CUB supports—the Clean Energy Jobs Act—is gaining traction for the Fall Veto Session in November.
But there's one more bill we need to fight before the regular legislative session ends in a few days—and it's vital we make sure to block this legislation, because it would increase your bills.
NRG, Illinois' second-largest coal plant operator, is pushing legislation that would eliminate money-saving energy efficiency measures and potentially give the company a bailout of up to $300 million a year.
Why do we want to pay more on our electric bills to give failing, expensive power plants a boost? The last thing we want is for NRG to slip a bad bill through the General Assembly in the final days of the legislative session. Please, right now, let your legislators know you oppose this bad bill!