Natural gas prices have risen since last month for many utilities, but they're down across the board from last December — an early holiday gift for Illinois ratepayers.
The price per therm you will pay for your natural gas in the month of December, also known as the Purchased Gas Adjustment, or PGA, is shown in the chart below. It includes PGAs from this month, last month and December 2018.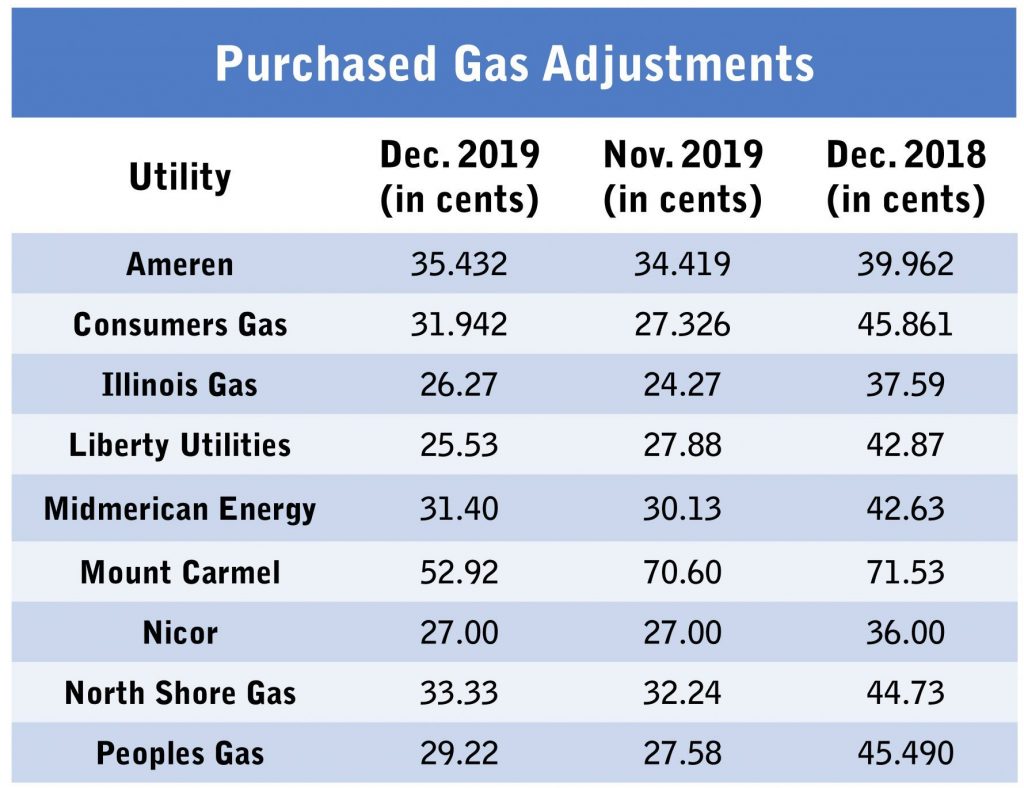 Mount Carmel customers experienced the most noticeable drop with a decrease of almost 19 cents per therm. However, the utility remains the most expensive with a PGA of 52.9 cents per therm. The smallest drop came from Nicor, dipping 9 cents from last December. But that's still a 25 percent decrease.
Although numbers fell from last year, comparing monthly rates tells a different story. Six out of the 9 utilities reviewed have increased their price per therm from last month. Most notably, Consumers Gas, which rose nearly a nickel, to 31.9 cents per therm.
Check out how your utility has performed over the year in this interactive visualization. (It's good to see the prices "race" downhill, compared to the PGAs in the early part of the year.)