In an effort to keep voters safe for the upcoming presidential election due to COVID-19, Illinois expanded voting by mail. However, some people have reported receiving fraudulent robocalls in an effort to discourage mail-in voting, according to Illinois Attorney General Kwame Raoul. 
These automated robocalls are spreading false information that people who vote by mail will get their private information shared to third parties, such as: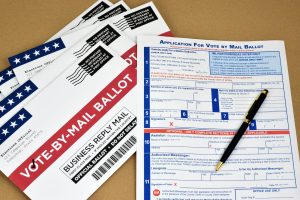 The Centers for Disease Control and Prevention to track people for mandatory vaccines.

Police and law enforcement to track down people who have outstanding warrants.

Creditors to track down people with outstanding debt.
Some of these robocalls used racially-charged stereotypes in an effort to intimidate minority voters. However, Illinois law does not permit election authorities to share personal information, and the robocalls are spreading misinformation in an effort to suppress voter turnout.
Always go to the appropriate source if you have a question. For example, if you receive a robocall, text or email making claims about voting, please contact the Illinois State Board of Elections, and let your friends and family know that it is misinformation.
Learn more about avoiding scams and robocalls with CUB's Guide to Fighting Robocalls!
Election day is Nov. 3, and the last day to opt to vote by mail is Oct. 29. Here are some resources to make sure you're able to cast your vote: