Recent United Nations (UN) reports on climate change have painted a grim picture of the current climate crisis. The good news is that the UN is optimistic that the consequences of climate change–extreme weather, rising water levels, droughts and more–can be avoided or lessened if we take action now.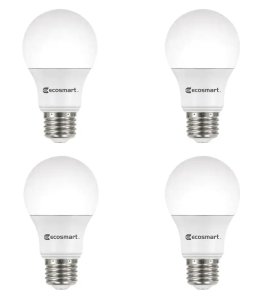 In honor of Earth Month, we're asking CUB supporters to tell us what actions you're taking in your daily lives to fight climate change, no matter how big or small. Please take a moment to submit your tip here. One participant will be randomly selected to win a bundle of ten Ecosmart energy efficient LED light bulbs (deadline: 11:59 p.m. on Saturday, April 30)!
These 60-watt LED bulbs have a longer lifespan than traditional incandescent bulbs, lasting up to 15,000 hours, and use significantly less energy. They're also great for your pocketbook. At just over $80 in estimated lifetime savings per bulb, you could save up to $800 as the winner of this prize package.
Don't forget to submit your tip and good luck!