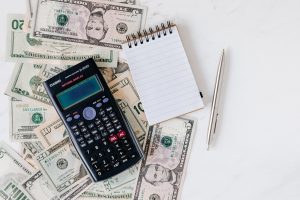 ComEd customers will get $434 million and Ameren Illinois electric customers $50.8 million in refunds over the next three years, under a plan called for by the Climate and Equitable Jobs Act (CEJA) and OK'd by state regulators this summer. The case was tied to an ongoing dispute among the utilities and consumer advocates over how utilities should give customers a refund connected to the federal corporate tax cut that went into effect in 2018.
In 2017, Congress approved cutting the corporate tax rate from 35 percent to 21 percent. That left utilities with excess money (called "EDIT," for excess deferred income taxes) since under their accounting procedures the higher taxes were included in the rates customers pay.
The utilities wanted decades to return that money to customers–39 years in the case of ComEd and 35 years for Ameren. CUB and the Illinois Attorney General's Office argued for just a few years. The Illinois Commerce Commission (ICC) ruled in the utilities' favor several times on this issue, and the refunds–under the utilities' preferred schedule–began in 2019.
But consumer advocates added a provision in CEJA that required ComEd and Ameren to pass through a portion of the refunds by the end of 2025. The new ICC case set a timeline on how the money will be spread through the three years. The bulk of excess tax funds will still go to customers over decades—because federal tax law requires that the taxes associated with the refund be spread out over the course of the estimated life of physical assets (poles and other electric utility equipment). The CEJA provision concerned a subset of those funds—worth hundreds of millions of dollars—not subject to the federal code.
"At a time of high energy prices across the globe, this is welcome news," CUB Communications Director Jim Chilsen said in a statement. "We are thankful that other consumer advocates like Illinois Attorney General Kwame Raoul never gave up on this battle, fighting to ensure that electric customers received these refunds over just a few years, rather than the decades the utilities favored."