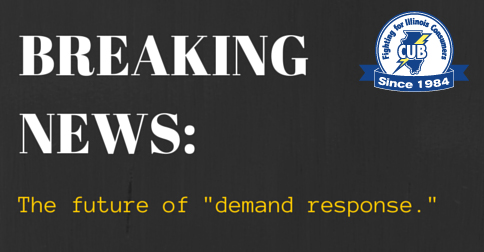 Today, we have good news for energy efficiency— and your future power bills.
The Supreme Court announced that it will review a 2014 Appellate Court decision that stripped the Federal Regulatory Energy Commission (FERC) of its authority to promote, regulate and help develop "demand-response" programs in the energy market.
Demand response refers to programs in which power grid operators pay huge industrial customers to shift electricity usage from "peak demand" times of the day—when electricity demand is highest, power plants work overtime and hourly prices skyrocket.  These programs are vital because they reduce stress on the grid, prevent widespread power outages, and cut overall power prices for everyone.
But a DC appellate court last year threw out FERC Order 745, which gave the commission jurisdiction to regulate and promote demand response. The appeals court said demand response is an issue that should be dealt with by state regulators, not a federal agency.
The decision was a huge blow to such pro-consumer programs.  In fact, the former head of the Illinois Power Agency estimated that removing demand response could cause power prices to jump 20 percent.
Fortunately, FERC appealed the lower court decision and we've just received word that the Supreme Court will hear the case some time after October. CUB along with 11 other consumer advocacy and green groups applauded the development.
"FERC Order 745 has helped save Americans money and cut pollution, and is firmly anchored in law," said Michael Panfil, an attorney with the Environmental Defense Fund. "We look forward to presenting our compelling case to the Supreme Court."
Consumer advocates face a formidable foe: the country's largest power generators, including big Illinois players, Exelon Corp. and Dynegy Inc.
Stay tuned to CUB's WatchBlog for updates on the issue.