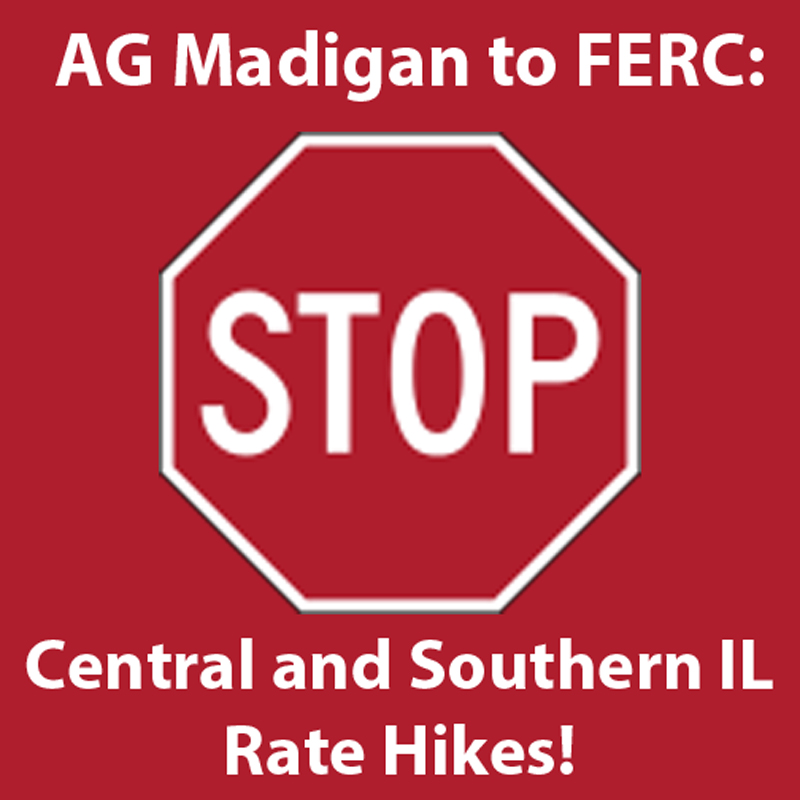 Let's pump the brakes on these Ameren rate hikes.
That's the message coming loud and clear from the Illinois Attorney General's office.  And it's a message CUB wholeheartedly echoes.
AG Lisa Madigan and consumer advocate group Public Citizen petitioned federal regulators yesterday to overturn a recent electricity auction that will lead to huge price spikes in Southern and Central Illinois beginning June 1— and investigate whether power generators had an unfair influence on the auction results.
The Federal Energy Regulatory Commission (FERC) responded within 24 hours, asking interested parties to comment on the price spike.  It's a huge opportunity for Illinois consumers to make their voices heard, so stay tuned to CUB for more information on how to send a message to regulators.
According to the Illinois Commerce Commission (ICC), from June 1 through October 2015, power prices for Ameren customers are jumping 30 percent from about 4.5-4.6¢ per kilowatt-hour (kWh) to 5.9-6.0 ¢/kWh.  That could cause electricity costs for the average Ameren customer to increase by $130 per year!  (Note: Ameren won't make money off the increase. By law, the utility passes on the cost of electricity supply with no markup.)
The price spike is due to an increase in capacity costs.  These costs are what consumers pay to ensure power plants can deliver electricity on the highest-demand days of the year.  Every spring, MISO—the power grid operator in Central and Southern Illinois and 14 other states—holds an auction to determine capacity costs for the next year (June 1 through May 31).  In the latest auction, Illinois' capacity cost turned out to be about 50 times higher than the other 14 states in MISO territory.
Why?
That's what we'd like to know.  Illinois has a surplus of electricity.  Plus, power generators like Exelon and Dynegy are expected to receive a windfall of millions because of the new prices…
Oh…
Wait…
Madigan and Public Citizen Inc. have accused Dynegy Inc.— the largest power generator in Southern Illinois— of possible market manipulation in the MISO auction, leading to the exponential increase in capacity costs.  Both entities filed requests for the FERC to block new electricity rates from taking effect next week in downstate Illinois until this mess is sorted out.
For more information on the June 1 increase, read CUB's Q&A.