Congratulations to Jane from Northbrook, who was selected to get $50 off her cellphone bill after taking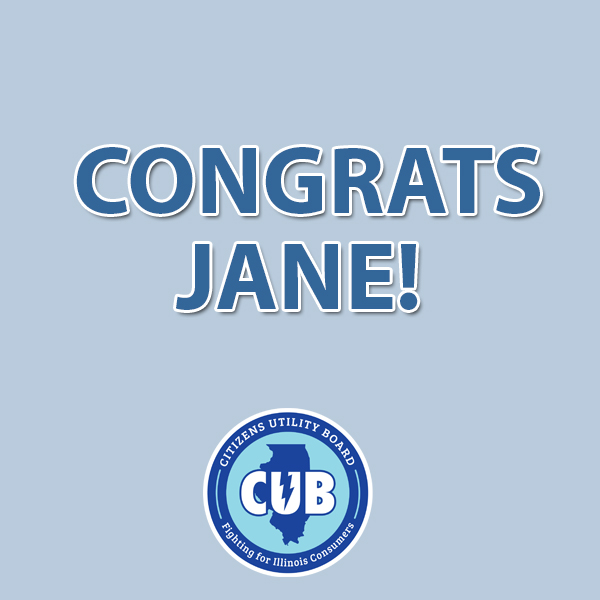 our cellphone survey about what parts of cellphone service were most frustrating.
Her response when told she had been selected? "My husband and I are members of CUB! We have been so happy that they have looked out 24/7 for consumers! They go to bat for us all! Thanks! Make sure you join today to help them achieve even more success in the future!" Thank you for your support Jane!
Want to know how to lower your cellphone bill?
Check out our fact sheets: CUB's cellphone shopper's guide and CUB's guide to cellphone data plans